News
---
05.Apr'10
Long time ago...

since the last update here.
There will be some changes to this 'old' website. We unfortunately had to kill the old guestbook because of spam, so if you wnat too get in contact write an email. We also hope to present you some new sounds soon.

So, stay tuned. Thx
Greetings, A.W.A.S.



23.Nov'08
Little update

Just wnat to let you know what's going on with A.W.A.S. at the moment;
1. We are still working on some new songs for the next full lenth release.
2. "Open grave records" is no more! So if any rec-label is interested in our band, don't hesitate to contact us, to get an impression of our latest sounds!
... so far;
Greetings, A.W.A.S.



24.Feb'08
New live pics up!

There are some new photos from our show in Bonn - 01.Feb.'08 online in the "pics" section now. Thanx to everyone who supported us at this gig!

It may take some time until the next shows, because we are currently working on new songs for our next release.



20.Jan'08
New live date!



Namenlos - Bonn - 01.Feb.'08



20.Nov'07
Open Grave Records Free Download!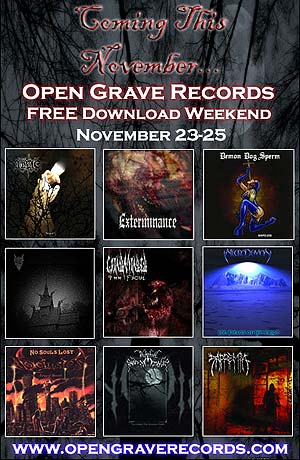 A.W.A.S.
Frost Like Ashes
Necrodemon
Grindminded
Primitive Graven Image
No Souls Lost
Exterminance
...and more.
16.Nov'07
New photos!
New pics from our show in Köln are online now!
Thanx to Andreas Dyck ffor the awesome work again. Thanx also to the other bands Debt Of Nature and noizwyrm.


24.Oct'07
Witten Gig canceled!
Leider findet das angekündigte Konzert in der werk°stadt-witten wohl nicht statt. Warum, welshalb, wissen wir auch nicht. Haben leider trotz Nachfragen nie eine Rückmeldung vom Veranstalter bekommen und wissen leider bis Heute absolut nix. Daher gehen wir davon aus das das Ding geplatzt ist.
...schade eigentlich.

Other news:
New Gitly-shirts are available now!


21.Sep'07
Back from Metalfest
Thanx to the whole Metalfest crew and all the great bands, like Essence of Sorrow, Seventh Avenue and Immortal Souls we had the pleasure to play and to hang out with.

There is a little live review(D) in the press section.
Thanks to mr.d135-1r43 ;)

Other news:
New T-shirts and Girly shirts will be available very soon ;)


07.Sep'07
Back from Hardrock Halleluja
War ne super coole Zeit beim Hardrock Halleluha im hohen Norden. Auf diesem wege noch mal DANKE an all die Organisatoren und allen die uns dort so freundlich aufgenommen haben. Nicht zuletzt dan all die Leuz die bei unserem Gig waren und uns tartkräftig unterstützt haben. Eckernförde Rocks!
Einen Videoclip vom gig gibts auf unser Myspace site.

NEXT GIG

23.Jul'07
New interview and CD-review online
Read them in the press section

Außerdem noch ein DANKESCHÖN an alle die uns gestern im Nyx waren und spaß hatten.
Besonders auch an alle von Event-United und X-tremity ;-) *cheers*


19.Jul'07
Sounds From The Grave Vol. 3
is a FREE 12 track downloadable sampler from Open Grave Records. Please feel free to download and distribute freely as you see fit.

DOWNLOAD SAMPLER INCL. COVERART. IN A ZIP FOLDER


1. Sapremia - Fragmented Remains
2. Hellwitch - Nosferatu
3. Grind Minded - Beyond Recognition (Exclusive Track)
4. Primitive Graven Image - Trashing Darkness (Exclusive Track)
5. Elgibbor - The Fire a Warrior (Sullen Records)
6. Exterminance - Surrogate for Suffocation
7. Art 238 - Malformed Breed
8. Frost Like Ashes - Execution by Fire
9. Skitzo - Head of Laci
10. Demon Dog Sperm - Rotten (Advance track)
11. Crucifer - Dawn of Time
12. A.W.A.S. - Finish Him

27.Jun'07
Back from Death over Düsseldorf
The gig at Death Over Düsseldorf was awesome! Had a great time there. Thanx to everyone who has supported us and also the other bands *cheers*
Check out some pics from our show in the pics section


28.Mar '07
Sounds From The Grave Vol. II out now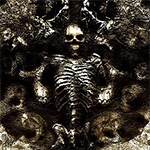 Download the whole sampler for free!!
The Sampler includes our song "Saved" and lots of more awesome Deathmetal like;
New Kekal material, Feast Eternal, Downloard and many more.
Click the image for further information.

Also, pictures of the release party are online.
Check the pics section to view the photos.


17.Mar '07
Yes, the re-release party rocked!
Dickes Danke an Invoid. und den Cribbel!! Pics of the show will be added soon.
Also the album arrived; "hope" is OUT NOW!
ask for price an shipping or get it from OpenGraveRecords.
15.Feb '07
Good news:
The new A.W.A.S. T-shirts are available now! Check the new "Goods" section for more info.

11.Feb '07
Although the release date for stores of "hope" was deferred to April 3rd 2007, "hope" is ready to get ordered directly from Open Grave Records now! Just click to button below!

15.Jan '07
Good and bad news:
First the good one: We are working on new band-shirts.
Bad news: We unfortunately have to announce, that the release date (for stores) of "hope" was deferred to April 3rd 2007. But still available via mailorder at 27th Feb. Click the button below, to pre-order our album "hope" dirctly from Open Grave Records ;-)
23.Dec '06
We wish a merry Christmas and a blessed new-year 2007!
Thanks to everyone who has supported us last year!
And... hope can be pre-ordered from Open Grave Records now!

07.Nov '06
Time for some current a.w.a.s. news ;-)
1. New release: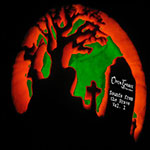 "Sounds from the grave" the new Open Grave sampler, including our song "damned to death", is out! You can download it for FREE by clicking the image. Enjoy!
2. The Open Grave release date of "Hope" will be February 27th 2007!
3. On the 27 Dec 2006 there will be an Open Grave Radio online chat / interview with A.W.A.S
That's it.
08.Sep '06
WE HAVE SIGNED TO Open Grave Records!!
...so our debut album Hope will be re-released by Open Grave in late 2006 or early 2007!


06.Sep '06
Changes...
We decided to change a part of our name. But that will not change big things. Logo and the name a.w.a.s. will all stay the same! ...so relax ;-)
We only will no longer be called "acoustic war against satan" but "ardent war against satan". We did that because often the "acoustic" part got misunderstood. Some people thought we were playing acoustic guitar music, which we definitely don't. And on the other hand "ardent" even sounds cooler!
The next graet news will come soon!
27.July '06
Bad News...
Now it's official! Unfortunately the whole
Metalfest
was canceled. For further info visite the official
website
But maybe there will be some very awesome news very soon! ;) watch out...
27.July '06
New website is online, as you can see ;-), but unfortunately it isn't finished jet. So please be patient; other updates will come soon.
GOOD NEWS: "hope" our first full lenth CD is out now. Special thanx regarding to the CD to: Stafan and Balticsound, Tobi and Whirlwind, Ruben for drum-hardware, Robby for the soundcard, Andreas for the photos and all the others who have supported us in the past, or still do.
Thanx from a.w.a.s.!
be blessed.